Shoulder Pain Chiropractor Northwest Houston TX
Causes of Shoulder Pain
Shoulder pain is caused by a variety of reasons, including injury, arthritis, and bursitis. In many cases, shoulder pain can be treated with conservative methods such as ice, rest, and physical therapy. However, in some cases more invasive treatments may be necessary.
Rotator cuff tear – This is the most common cause of shoulder pain in adults. The rotator cuff is a group of muscles and tendons that attach to the shoulder blade and help lift the arm. A tear in these muscles or tendons can cause severe pain.
Frozen shoulder – This condition occurs when the shoulder joint becomes stiff and limits movement. It is often caused by inflammation or injury to the tissues around the joint.
Arthritis – Osteoarthritis is the most common type of arthritis, and it can cause pain and stiffness in the shoulders.
Tendinitis – This is an inflammation of the tendons, which are the tissues that attach muscle to bone. It can be caused by overuse or injury.
Bursitis – This is an inflammation of the bursa, which are small sacs of fluid that cushion the joints. Bursitis often occurs in the shoulder due to repetitive motions.
If you are experiencing shoulder pain, it is important to consult with your doctor to determine the cause and best treatment for you.
Shoulder Pain Chiropractor Northwest Houston TX
If you're suffering from shoulder pain, our team at Peak Potential Family Chiropractor may be able to help. Many people experience shoulder pain at some point in their lives, and it can be caused by a variety of things, such as poor posture, stress, or an injury. A chiropractor can help to diagnose the source of your shoulder pain and recommend a treatment plan that may help to reduce your pain and improve your overall health. Chiropractors often use a combination of treatments, such as spinal manipulation, mobilization, massage, and ultrasound. Depending on the cause of the shoulder pain and the extent of damage, your chiropractor may also recommend exercises and stretches to help improve range of motion and strength.
Surgery is rarely necessary for shoulder pain. A shoulder pain chiropractor can help by manipulating the joints of the spine and pelvis, which in turn will help to restore movement and alignment to the neck, shoulders and upper back. This, in turn, can help to improve blood circulation and nerve function, as well as reduce inflammation and muscle tension. Ultimately, this can help to relieve pain and improve range of motion. Chiropractic care can also help to improve nerve function and encourage the body to heal itself. If you are experiencing shoulder pain, please contact a chiropractor today for relief.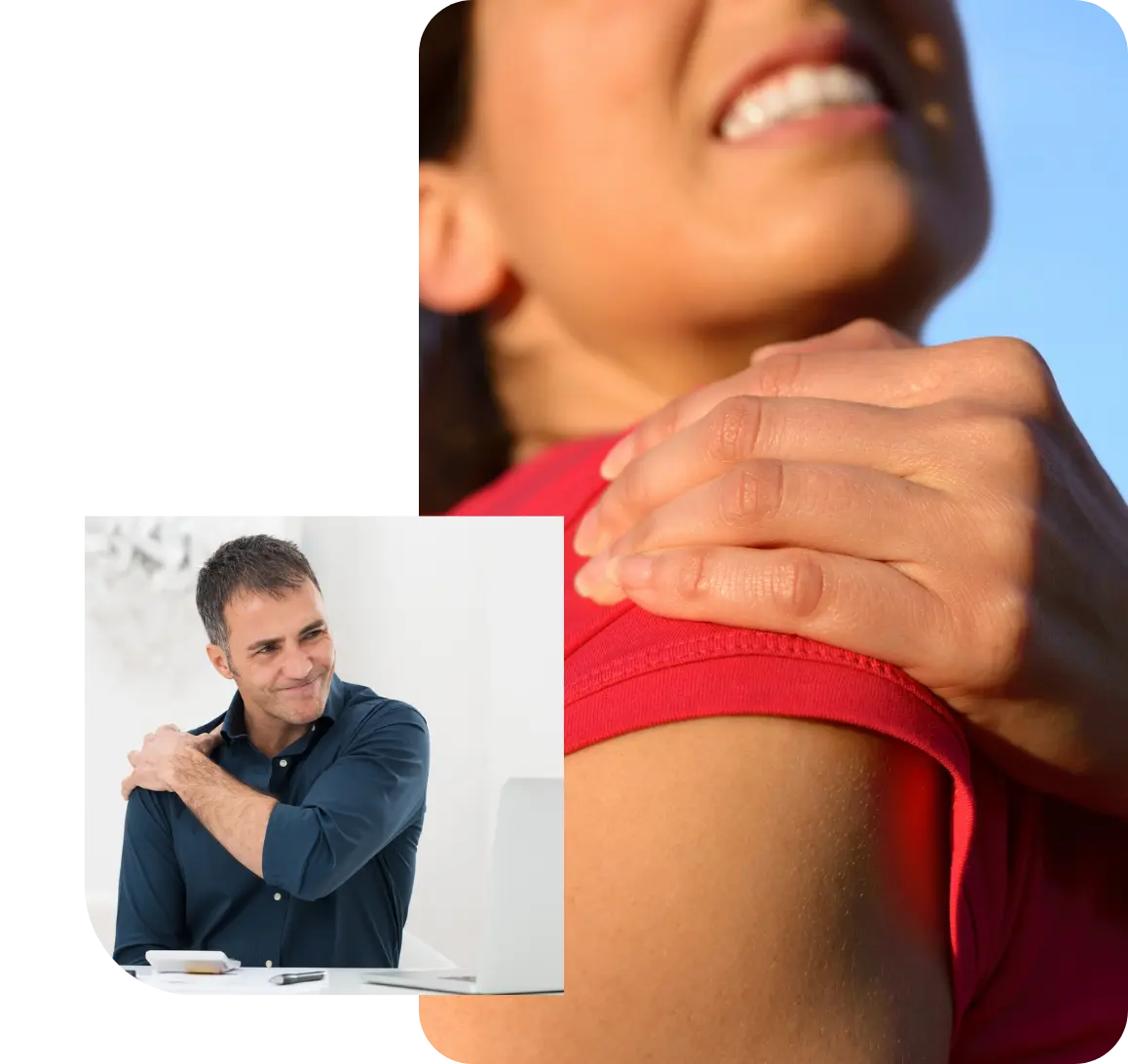 Same Day Shoulder Pain Chiropractor
Same Day Shoulder Pain Chiropractor
There are many benefits to seeing a chiropractor for shoulder pain. Chiropractors are experts in assessing and treating spinal misalignments, which can often lead to pain in other parts of the body. Many people find relief from their shoulder pain after a single chiropractic appointment. Chiropractors can also offer tips on how to avoid future episodes of shoulder pain, such as improving your posture and strengthening your muscles. In addition, by seeing a chiropractor on the same day as your pain begins, you may be able to avoid more serious problems down the road. Many times shoulder pain is caused by an injury or accident that could have been worse if not treated promptly. A chiropractor can help to restore proper alignment and function to the injured area, which can speed up healing and prevent further damage.
When you experience shoulder pain, it can be difficult to concentrate on anything else. You may feel like you can't do your job or participate in your regular activities. A same day shoulder pain chiropractor appointment may be just what you need to get relief fast. At Peak Potential Family Chiropractor, we understand that shoulder pain can be debilitating and that you may need relief as soon as possible. That's why we offer same day appointments for new patients. Call us today!
""
Shoulder Pain Chiropractor | We Take Insurance
Many people find relief from shoulder pain after visiting a chiropractor. If you are considering this option, it is important to consult with a reputable and experienced shoulder pain chiropractor to ensure that you receive the best possible care. There are a number of different treatment options available for shoulder pain, and the best option will depend on the underlying cause of your pain. Some common treatments include:
Physical therapy – A physical therapist can help to stretch and strengthen the muscles around the shoulder joint to reduce pain and improve range of motion.
Chiropractic care – Chiropractors can help to diagnose and treat the source of shoulder pain, often through adjustments or manipulation of the spine.
Surgery – In some cases, surgery may be necessary to repair a rotator cuff tear or other injury.
We accept most all insurance plans at Peak Potential Family Chiropractor. Please contact us to find out if we accept your plan. If you do not have insurance, we offer a variety of payment options, including cash, check, and credit card.
Reach Out To Our Office Today!
Contact Peak Potential Family Chiropractic today for a complimentary consultation. We would love to discuss what issues you may have and create a plan of action to get you back to a healthy lifestyle.